Ciater Highland Resort in Ciater Sub-District, Subang Regency - Indonesia
---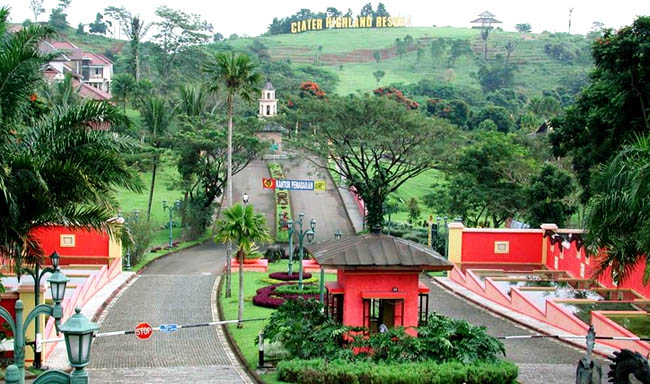 Not many travelers are aware of Ciater Highland Resort when spending a vacation in Subang Regency Indonesia. This comfy resort, in fact, has become locals' favorite place to spend the night during the tours. The location is at Raya Ciater – Subang Street, Cisaat Village. Also, it belongs to Ciater Sub-District in Indonesia. As the name suggests, the resort resides on a highland featuring good atmosphere and fresh air. This explains why people can both resting and eradicating stresses at once when staying there. Not to mention the resort provides numerous interesting facilities for the guests.
The Nuance
The best allure of Ciater Highland Resort is its lush environment. The resort is surrounded by the unspoiled beauty of nature, serene nuance, and cool fresh air. Also, as mentioned before, many facilities and services are provided by the resort. These include the guest house, café, restaurant, karaoke room, swimming pool, fishing pool, playground, jogging track, outdoor futsal, driving range, camping ground, and billiard facility. These facilities indeed satisfy both the guests and tourists who spend a night or two there. Have no worries. The price is quite affordable for everyone.
Exploring Ciater Highland Resort
People have many reasons to visit Ciater Highland Resort. For example, they want to enjoy the exotic nature and relax on the site. The fact is that the resort has been chosen as one of the best natural spots in Lembang, Subang, and Bandung. Moreover, it shares similar characteristics to other famous places like Ciwidey, Dago Highland, and Maribaya Resort! CHR resides at 800 meters above the sea level, so it offers cool and refreshing air (which is good for relaxation). In terms of temperature, it is around 15-20 degrees of Celsius.
The next allure of Ciater Highland Resort is its architecture. It applies British's Ranch style, which looks both unique and beautiful. This amusing design suits well with the mountain views and tea plantation that surround the resort! No wonder, the guests often take advantage of the site to perform photography. They even take selfies in front of the structure and publish it on social media sites. Apart from such unique design, the resort offers a high-quality accommodation to the guests. This explains why everyone can rest comfortably before continuing their adventure in Subang Regency and nearby attractions.
Have no worries. For those who look for good foods, the resort provides a good café and restaurant. They can find numerous local menus, especially Sundanese foods and drinks there. When it comes to fun and entertainment, they can take advantage of the karaoke room and sing their favorite songs with families.
Nearby Attractions
Santiong Hill
Gurug Heroy
Ciater Hot Spring
How to Get There
From Subang City Indonesia, a trip to Ciater Highland Resort takes about 45 minutes as the distance is 24.2 km. Once reaching Ciater, tourists' need destination is Cisaat Village where the resort resides. As for the route, the best one is Palasari Dua – Bababak Street.
Alternative Places to Stay
Tea Garden Resort
Sari Ater Resort
Ciater Hotel
Anugrah Hotel
Diamond Hotel